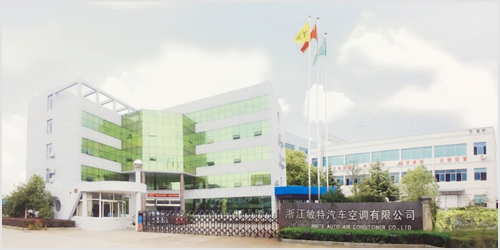 Minte Auto Air Conditioner Co., Ltd.(Minte) established in 1988, devoting to developing and producing thermal expansion valve(TXV), electromagnetic expansion valve,solenoid valve, check valve, EXV with own brand for more than 30 years. Minte aims at being leading company in the field of valves. Minte sets up sales center in Shanghai, R&D center in Hangzhou and manufacture base in Shengzhou. Currently, Minte provides products to lots of OEMs and meanwhile focuses on exploiting the overseas market.
  'Intelligent Manufacturing, Industry 4.0' gradually. Minte carries out IATF 16949:2016 Quality Management System and Lean Production theory, and also uses ERP system to integrate the inner and outer resource effectively.
  Minte insists on 'forging ahead, being famous brand, pursuing excellence, achieving sustainable development as its quality policy and regards customers as the No.1 place to provide its customers the best products and service.
Corporate Vision
To be the leader of China's car air conditioners

Quality Policy
Pioneering and enterprising, striving for famous brand, pursuing excellence, sustainable operation

Code of Conduct
Professionalism, integrity, innovation and efficiency

Corporate Slogan
Responsively, act immediately

Business Model
Management creates value, technology makes the future
Sales company: Shanghai Minte Automotive Air Conditioning Co., Ltd. Address: Room 916, No. 4995, Gonghe New Road, Baoshan District, Shanghai, China Tel:021-54807958
Production company: Zhejiang Minte Automobile Air Conditioning Co., Ltd. Address: No. 28, Jianger Road, Sanjiang Industrial Zone, Shengzhou City, Zhejiang Province Tel:0575-83367036
(R&D Center):Rm.1706,Building4,Baifushi Times Center,Shangcheng District,Hangzhou,China,310000
Copyright: Shanghai Minte Automobile Air Conditioning Co., Ltd. 沪ICP备14040056号-1 Website construction: www.300.cn